Arcade Fire

A popular indie-rock band who's deep subliminal messages have been life changing lives internationally

The Suburbs - Wasted Hours

Young the Giant

An American rock band best known for their talented vocalist Sameer Gadhia

​Young the Giant - Apartment

Porter Robinson

A young

American DJ focused on the union of technical musical composition and modern electric sound

Worlds - Divinity ( feat. Amy Millian)
Adam La Fleche
Music 1800A 001; Don Wright Faculty of Music
Western University

Action, Critisicm and Theory of Musical Education: Personal Reflection
​
​References
Ed. David J Elliot, Rose, L. S & Countryman, J ( 2013). Repositioning 'the elements': How students talk about music.
Action, Criticism and Theory for Music Education
12(3): 45-64 Accessed from http://act.maydaygroup.org/articles/RoseCountryman12_3.pdf, Accessed Sept. 15th, 2017
Leslie Steward Rose, (2008). Research Notes (page 51) accessed from http://act.maydaygroup.org/articles/RoseCountryman12_3.pdf, Accessed Sept.15th, 2017
In this reading, I was very interested on the thesis, which highlighted a new viewpoint on music education prior to university. It was based on the problems created, and affiliated, by using the elements of music as the fundamental structure of elementary and secondary musical education. It is suggested that the elements cause suppression of creativity, diversity and individualism. Since Countryman and Rose began their studies, they realized that the elements of music were adequate for the educational revisions that took place in the 1950s, and made a thorough representation of what music was listened too in that time(Rose and Countrymen, 2013). The issue is that the music that adolescent children listen to in the present go beyond traditional European art music, and therefore it is time to broaden our thinking instead of keeping a narrow viewpoint. We should not think of it as the end to the elements, but rather branching off other musical methods that haven't made their way into the provincial curriculums at Canadian based school systems. The most important factor seems to be the young candidates who hope to educate others in music, and the different methods they are "bringing to the table"(Rose and Countrymen, 2013). Some of these candidates are people who have experienced musical growth outside of the school system, whether they were in private vocal lessons or in a indie rock band, and these unique musical viewpoints will help further accumulate what we have tried to build up to: the perfect curriculum for young minds to expand on.
I was surprised when I read a teachers note speaking of her worry towards the potential problems that may occur from her band performing modern pop-culture music instead of the typical Edward Elgar or Vaughan Williams
(Research Notes, LSR, 2008).
In my opinion, music is about freedom of expression, and giving your accumulated input to a piece of music created by another. Even though a song may have a different style than baroque or European music, it still takes effort and time to perform a piece with passion and spirit, something that should be not only considered, but praised when properly portrayed.
There were many things that frustrated me in this reading, the reason for this is because I knew the reading was correct. When speaking about music in a community it should always be known that it is completely opinionated, and some opinions are harder to accept than others (Rose and Countryman, 2013). Even though it isn't what I want to hear, I know that being open to criticism is one of the best ways to expand my knowledge; beyond what I already know and what I believe, I may hear something that introduces a new way of thinking. In this way, taking someone else opinion to context may effectively change how you interpret` music, and as a result, will change your life.
If I had the chance to speak with Leslie Rose and June Countryman, I would speak on this subject in a philosophical perspective. Music has been a large accumulation to what humans perceive as positive sound that brings joy or passion to your thoughts. We have continuously gained knowledge from our ancestors and will continue to do so, and it is research like this that will propel our accumulated knowledge decades into the future.
My three minute video about myself and music.
​
My Response to Drew Serres: Think Everything "Normal?"
References
Serres, Drew.
Think Everything's "Normal?" Then It's Time To Reconsider And Promote A New Narrative Of Disability.
Date Accessed: Sept. 24th, 2017.


This article is fascinating to me, due to its statements of truth and reality, and how the world has evolved to have a better understanding of how people are equal, and it is solely their actions that should be judged. It is interesting that people are still narrow minded, and yet students who have just left adolescents seem to have a better understanding on how people are to be evaluated and treated than adults who have spent their lives gaining first hand experience on the issue.
​
It was surprising how the article speaks on the MIC, and in particular, the mindset of qualified doctors and physiologists. It is understood that there are many ways for a human being to be healed, yet the idea of fixing a human being is very narrow minded, something that I do not believe doctors and physiologists use. To me, conformity should be a choice to an individual. If someone was born with a disability, or had an accident which resulted in a disability, should they not have the choice to try living as people without disabilities do? The article speaks of a disability being part of their identity, and I agree that it is factually part of them, but with our advanced technology, we can in fact take certain steps to change that, and in the end the choice lies completely with the individual, who is a free human being. This action should not be judged nor criticized unless the individual asks for an opinion on the matter.
humans are individual people, and even though there is a basic structure to what we all are, there are small differences between us that separate others from that unity, whether it is culture, disability or being unique. In my opinion, I do not think that these people should be treated any differently than someone with out those small differences, unless it is required so that the individual is able to take part in what everyone else is doing. In my experience I've seen people put more effort into treating and individual with a disability well, and yet I think that at the end of the day, the individual may not want to be treated more nicely than another, because even though it is a kindness, they are still being treated differently.
If I had a chance to speak to the Drew Serres, the author, I would ask questions relating to the statement that adolescents that are coloured, LGBTQ and disabled are punished more often and harshly than other peers, for the same behaviour. My question is: in this day in age, in society, how can people be prosecuted differently because of their individualism with out it being shut down in the justice system? If the school isn't acting properly most parents or guardians would take it to the court. My second question is if some adults do not think ethically, do you think the knowledge we are obtaining now will change our actions when we become adults? Or will the experience of life bring us confusion on how we are to deal with these situations, and revert us to thinking processes similar to those who aren't of a normalcy.
My Response to Ryan Hourigans: "Invisible Children"
References
Hourigan, Ryan.
"Invisible Children"
. Accessed Sept. 24th, 2017
This reading was very relevant when it comes to socialization between peers. What I have continuously witnessed are extroverts who bring out the extroversial side within others, whilst some introverts maintain their more personal, non-social mindset, even whilst socializing with these extroverts. As time passes, and this habit repeats, it is eventually set in stone, with groups of friends becoming used to the fact that a certain individual doesn't really talk to them, and since is it has become the daily habit, it is okay. Even if the individual took the initiative to make themselves known, they can still hear the groups of friends talking, and wish to themselves that they were able to be that comfortable around their peers, when really, they just lacked going through the initial "ice breaker" that allowed their peers to become so close. What really caught my attention was the idea that acceptance is promoted by the spread of information, and in my opinion I find that the more time that you are able to speak and/or portray what you think about, the more people are willing to except you socially even when your attributes condemn you to a personality that differs from all your peers.
I was surprised that the article touched on ways to treat "invisible" students in class, on field trips or in general, but did not touch on the environments that the adolescent thrives best in, which in most cases would be where they are most comfortable, whether it be a setting or an activity. For the group to truly understand the individual, the best way to collect that information is where the student wants to be. If this is achieved, the most efficient amount of information will be released, attaining the highest possible amount of acceptance from the group. The "student hierarchy" is a real thing, that is always present in any social environment, with the younger groups having the least amount of knowledge towards how student popularity can effect an invisible student.
What is frustrating to me isn't that the student hierarchy is unavoidable, but rather that humans are smart to understand that their interaction has a negative effect on invisible children, and yet, they do not take action because it is the students choice to keep to themselves.
If I could speak to Ryan Hourigan, the author, I would ask if he thinks that adolescents are able to empathize with this passage if simplified, and at what age would it be best to teach this to students, not just the facts regarding the effects of this kind of behaviour on the invisible kids, but how to help them become as comfortable as possible, even whilst maintaining their personality and individualism.
My Response to Leslie Dawes Fumbling Towards Vulnerability: Moving Out of the Familiar for Music Education's Sake
References
​Dawe, Leslie. (2016).
Fumbling Towards Vulnerability: Moving Out of the Familiar for Music Education's Sake, Canadian Music Educator
, (57)2, pp. 22-24. Accessed September 30th, 2017
The follow your dream program seeks to take newly learned viewpoints in music, and applying them to the musical aspects that we enjoy personally. As a musical listener and scholar, I have been following this philosophy all my life, learning new forms of music whether it be theoretical or practical, and recognizing how that knowledge applies in music that I love to listen to and play when I take part in it. I think that all lovers of music do this, and it makes me glad to think that this can be explained philosophically so that everyone can understand how to accumulate their musical knowledge in this way.
The fact that Leslie shared the same self conscious feelings frustrated me and surprised me, because it made me realize how similar our musical experience has been prior to post-secondly education. I have always enjoyed performing music on my own, and showing others what music I enjoy, yet the only time I become self conscious of my musical performance comes when I am to play with others with ought a mutual authority giving us some form of perimeter that limits the amount of freedom we have.
In our musical education class, we were all to perform a simple act with some musical tie at once to create a united sound. As easy as the exercise sounds, the lack of boundaries given by the teacher made me nervous when it came time to perform, not because I was afraid of being judged, but that I was too insert my own opinion into a realm of music that I am not a personal fan of. In a way, I learned that there is much musical knowledge that is foreign to me, and the best way I can grow my knowledge is to continue taking part in groups that will put me on unfamiliar territory, and take a "leap of faith" and see what I can take from it.
If I had a chance to speak with Leslie, I would ask her a question that I frequently ask myself: When I finish my musical education and go out into the world, will these activities have an impact on what I love most about music? To get a definitive answer I will need to explain that I love listening to music on my own, without others opinions. You could say that I am scared to find out, but at the same time deep down I feel that when I leave my musical faculty, I will be happy to going back to my unsocial environment where the only opinion that matters is my own, and leave all this knowledge behind me. There will be times where this knowledge will apply, but as of now my sole passion in music is listening to what I love on my own, as a coping method for any and all events that occur in my life, so in that sense, is this all worth it?
My response to Deborah Bradley's Music Education, Multiculturalism, and Anti-Racism – Can We Talk?
References
Bradley, Deborah. (2006). Music Education, Multiculturalism, and Anti-Racism - Can We Talk?
Criticism and Theory for Music Education. (5)2,
pg
. 1-30.
Accessed Oct. 15th, 2017.
​

This Article speaks on the fact that race is a reality, and the ideology of the best ways and/or methods to limit the infringement or separation between any minority.
I was intrigued by an interview taken with Amber, a member of the Mississauga Festival Youth Choir, who spoke about how a group of the audience sang and danced along to a song because they new what it was, and the meaning behind it. She continued to say that her parents would always comment that the songs are interesting but that they don't understand the true meaning. I can relate to this, and a good example is when I was performing with a choir in St. Johns Newfoundland, and when we sang a traditional Newfoundland folk song in a pub, the locals began dancing and singing along. At that point I realized that the song wasn't just a funny tune to make the audience laugh at centennial hall. This song was created a long time ago, and hold deep meaning where it was, and from then on choral repertoire has given me such a deeper understanding of music
One thing I think should be said is that the effort is there, it Is true that we have yet to develop a fully successful method of Colonization in our day to day lives, but we as a unity ( whether it be Western, Ontario or even Canada) We, as the bodies youth, recognize that we want to be a fully open community, and we want to suppress the acts that amount to separation in our day to day world. We may not be able to change the acts of colonialism or imperialism, but we can try to amend them and work towards a new way of life.
All it took in this passage was five words to cause not only frustration, but annoyance: What it means to be "American". To me those words indicate some document stating that you are from North America or you are allowed to be inside North America. To others it goes beyond that, and at this point in time as North Americans we need to begin a new mindset that implies that that statement is false, because in reality, we have become a truly diverse land, and it will only continue to be so. If anything the words should be centred on an ideology of how Americans (and north Americans) should treat others.
If I could speak with Deborah Bradley, I would speak with her on the Idea of Decolonization, and ways that I can bring others into the mindset. I would also ask her how we, as regular everyday civilians can incorporate this into our everyday lives on campus, at work, or at home.
My Response to videos from School of Rock and Eric Whitacre's The Core of Who we Are

References

​
Ed. David J Elliot, Rose, L. S & Countryman, J ( 2013). Repositioning 'the elements': How students talk about music.
Action, Criticism and Theory for Music Education
12(3): 45-64 Accessed from http://act.maydaygroup.org/articles/RoseCountryman12_3.pdf, Accessed Sept. 15th, 2017
Leslie Steward Rose, (2008). Research Notes (page 51) accessed from http://act.maydaygroup.org/articles/RoseCountryman12_3.pdf, Accessed Sept.15th, 2017
School Of Rock - Movie Clip
In this Video, A new teacher with a different pedagogy of music goes to a school and realizes that none of the students have not been learning about forms that do not fit in the schools curriculum ( in this case; Led Zepplin, ACDC)

This clip is a great representation of the thesis of an article created by leslie rose and June Countryman, where the curriculum may be not be complete, and it has narrowed students mindsets in relative to musical growth. What I think is important to be taken from this is that there is no perfect musical pedagogy, nor will there ever be. The only thing we can do as humans is to continue accumulating a general pedagogy based off what students show their teachers, or vice versa. It is of course important to have a curriculum, but this curriculum should be flexible to allow unique mindsets to coordinate with the curriculum in a healthy manner.
In this scene, t
his particular teacher is relatively poor considering he has no idea what the proper curriculum is, but the reason I chose this clip is to show that the traditional method of teaching demonstrated by the first teacher wasn't necessarily beneficial either, because he wasn't allowing students to explore outside of the curriculum.
Core of Who We Are- Video Clip
Composer and conductor Eric Whitacre talks about what is to be learned, what is to be pondered, and the benefits of Choral singing. As a huge supporter of choral singing, I really enjoyed and appreciated the ideas demonstrated by Eric Whitacre, and I can say that I have experienced the facts in this video first hand. I think this article can connect with many others I've read with the fact that Choral singing supports unity in a community ( of singers) and it allows us to all break our barriers and do something together.
In my opinion this shows exceptionally good teaching, because beyond the fact that the message is nothing but beneficial, it is explained in a way that audience members can understand, relate to or even yearn for.
My Response To David A. Williams's Another Perspective: The iPAD is a real music instrument
References

Williams, D. A. (2014). Another Perspective The iPad Is a REAL Musical Instrument. Music Educators Journal, 101(1), 93-98. Accessed Oct. 21st, 2017
I was surprised when the article provided valid points which support the fact that an iPAD can be considered the equivalent to a musical instrument such as an OBOE. Following this the article speaks on the available updates of the musical instrument applications the ensemble were using that allows them to expand their musical experience. The lack of boundaries within this quintet allow the performers to really maximize their creativity and perform something that has never been created before.
I believe that statement implying that the lack of a variety of musical experience has made it difficult to attain student interest in the subject is true. The lack of integration of modern technology in many musical scenarios has failed to make the subject interesting to youth that have not had previous experience in the field, and I think that choir is primary example. If I were to make a hypothesis of education within the field of piano, I would say that students would be more inclined to be self taught through a computer program, rather than with a book.
In my opinion, I do not think that strictly using an iPad application to create previously recorded and synthesized sound is what I believe to be a " musical instrument", yet I do think that the addition of performers to help give a visual representation of the sound is a proper musical performance. In my experience, making musical with a small group of individuals is a very difficult and hard working to achieve a successful truly musical sound, therefore I believe that making harmonic music in a group using iPADs require a form of musical skill that only a musician is able to produce.
If I could say anything to David Williams, I would ask if he is going to try bringing the iPAD into a classical music atmosphere ( woodwind, brass, percussion etc.), and how can we as every day musicians attempt to achieve some form of the same musical experience.
Music Education - Influential Teacher Project
Teacher being interviewed: Mary-Anne Drouler

Basic Questions/themes planned:

- when did your musical experience begin?
- Steer conversation into thesis (educating young children in Piano)
- does thesis apply outside piano?
- What would you tell adolescent kids (18-19) is important in musical education?
Interview: Dialogue
A- Adam M - Mary Anne

A- Hi Mrs. Drouler, before we begin I just wanted to make sure it's alright that I record this interview down? I will be making a synopsis of it.

M- Hello Adam, yes it is completely fine that you record this conversation.

A - Alright, i'll get right into it. So, when did you begin your experience as a musical educator?

M - I began playing here in London early at the age of 7. After I finished nursing school, I realized that my passion was to teach younger students in the ways of piano, and so at the age of 23, I began to teach full time.

A - Was there a specific moment when you realized that piano was your passion? Or did it just take time for you to figure out what you want?

M - It was a little bit of both really. I had just finished nursing school and was at my sisters house playing her piano. My niece, Lilly, came over and 20 minutes later, she could play the leading melody for heart and soul. It was at that point that I realized I wanted to teach kids to play piano as young as I could start them off.

A - And at that point you knew what you wanted to do? That's honestly a great story, can you talk some more about that? You said that you wanted to start the kids as young as possible?
M - Thanks. And yes, in my 14 years of teaching experience, i've found that when a child starts to understand the basic theoretical side of music, watching them learn and experiment with the piano has me convinced that gaining experience at that age optimizes their capability in terms of creativity.
A - Ok, how would you define this sense of creativity?
M - I would say that this level of creativity is visualized in many aspects, including their musical expression. This is heard through their phrasing, their depth of the key and its strength. This also can pay off later when the student begins to experiment with composition and improvisation. Exposing a Child to music earlier in their life definitely pays off.
A - This sounds like it can apply to my experience in my choir. Would you say this ideology applies to musical experience beyond piano?
​M - Of course, it is easy to understand that, like a pianist, a vocalist or violinist must practice and put effort into knowing more about the instrument, and how it should be used. I believe that accessing these instruments as early as possible, will give the best possible outcome as a musician. This concept applies to every skill that humans practice and improve on. I find personally that the most interesting one to watch is music, and within that piano, for myself of course.
A - What would the best example of this concept be in the day to day world?
M - In a musical aspect, the best example I can think of would be the human vocal chords. When born, babies cant really make much out with their eyesight beyond vague shapes and colors. The ability and skill of the vocal chords and mouth are immediately put to use and practiced. Two weeks into a babies life, they are able to laugh, cry and alert the adult for needs. A year later, they can phrase words. This is a basic demonstration of a human coming to learn the skills of using an instrument, ironically a musical instrument being used for non musical means non the less.
A - Okay, uhm, i would like to go back to our previous discussion, I asked if deciding on music education as a passion was spontaneous or gradual and you said both. What gradual factors persuaded you to choose music?
M - It takes a lot of time to find your passion, or what you want to do in life. You need to keep trying things and find things that you don't want to do. Since piano was a large part of my life, I always considered it an option to fall back onto if I decided not to go to nursing school. I spent 3 months working in a clinic when I realized I didn't really want to have a career in this pathway. Even though it was valid to consider, I never actually "walked the walk" with teaching piano until my niece played with me, because the feeling it gave me was the best I've had in a long time. 3 months following that I head a masterclass with my first 8 students. What I'm getting at is that it takes years of searching for your passion, and for some people, you may need a sign that tells you that this is the thing for you, to truly say you've found your life's passion
A - Lovely, now last but not least, is there anything you would want to say to 18-19 year old musical students who are considering musical education as their career?
M - Most Importantly: pay attention to your students, you will learn as much from them as they will from you.
Your students will only reach their max potential of you push them to reach it. To do this, you need to get to know your students to know what they are capable of. I guess I'm trying to say that caring about your students is the most important factor when it comes to someone educating the other when it comes to a passionate subject. thanks for listening to what I have to say
A - Thank you so much for your time Mrs. Drouler
M - It was great to talk with you
Influential Teacher - Synopsis
For my project, I interviewed my old piano instructor, Mrs. Mary-ann Drouler, who has been teaching piano for the last 14 years. Mrs. Drouler has always been partial to teaching young students of ages 3 going through 6. I have always been curious as to why she chooses to teach them with many other students practicing and performing high level repertoire. As this is a musical education program, I thought this would be an interesting assignment that would shed light on the benefits of musical education in young children. My paper is focused on the theory or concept that individuals who are exposed to passionate skills within their own optimal moment allow them to explore and understand these concepts on deeper levels.
In general, the interview talked about why it is beneficial to expose children to musical education as young as 2-3 years old. The concept is that allowing children to grasp the basics of musical theory allow them the ability to generate creative " fun" activities from an instrument such as a piano or vocals that give them raw creative musical experience. The musical experience not only allows them to develop a more defined knowledge of musical expression and feel. This allows them to perform instruments, compose music, or teach musical concepts in a mindset that some individuals may not have known even existed.
Mrs. Drouler goes on to explain that this concept does not just apply to the skills of a pianist, but to any passionate skill that a human can perform. As a pianist, I can relate to this situation, although I started later than what would be considered the optimal time to begin. I took part in a great deal of practice that allowed me to complete multiple grades of conservatory piano annually, until my high school years. I believe that the exposure to those musical aspects gave me a deepened sense of what I consider to be my own musical expression.
This concept can be seen in other programs where instructors and educators are trying to begin training youth as young as 3 or 4, with the ideology that giving the students that experience in early years has allowed them to enjoy musical experiences on a deeper level. An example of this would be the Amabile Boys & Mens Choir, who train children as early as 5, moving them through 3 separate choirs over the span of 14 years, and allow them to enter the mens ensemble; Primus. I believe that the more experience boys and men have in a choral setting give them a larger and more experienced understanding of choral blending, emotion and basic performance skills involved in ensemble performance. In other words, the children who have been singing since the beginning, have displayed the of choral singing
Personal Reflection - St. George grade 3/4 Class visitation
On Monday, October 30th 2017, Cathy Benidict's Western Music Education Class travelled to spend an hour performing with a grade 3/4 class. Upon Arrival, I was interested in the excitement and engagement of the students. We sat down and began singing halloween songs that Cathy taught us as one big group. The sing alongs were simple folk songs, yet the teaching method displayed by Cathy immediately told me that the learning progression was deliberately created to engage the students in ways that forced them to think critically.​ There were 6 sing alongs that engaged our mental understanding of the song, with both physical and verbal specifications that made us participate beyond the basic sing along. We concluded a couple minutes after the bell for the children's snack time.
I believe that this trip was made to give us, as musical education scholars, some first hand experience in the environments of music and education with 7-9 year old children.
In general, the goal of this visit was to engage both western and St. George students in music, and the growth of musical knowledge as a philosophy, philosophy of music education, and the pedagogy of engaging in these subjects as a group and/or community. There were specific moments in the activities portrayed by the students, or the

teachers, that set teaching precedents that can be utilized by any subjects of pedagogy.
I noticed that the children were not anxious to finish the visitation when the bell rang for lunch. W
ith children this age, I would assume that a bell would signify a eating break, or recess, and with these cases I believe the children would have to take significant interest and/or enjoyment to disregard the bell to continue the end of the sing along.
On the education side, I noticed that Cathy was having trouble with 2 students who were disrupting the activity.
The reason for this was because a student was chosen to stand between them, and disrupt the disruption to complete the song. For me personally,
As a musical education student, I learned that it is important to portray that these activities are not just fun activities for people to sing and laugh to. These students were young and some boys spoke of weapons and displayed emotions that showed that they thought the songs were silly. When the students saw me, as an adult man, engaging in these songs with interest and sincerity, they joined in. In opinion I believe that this showed me that we, as musical educators, have the ability to attain the interest of any student. It takes effort and work to understand what a unique individual needs to experience an activity properly
Student Interview: Dialogue
A - Adam S - "Savannah"
A- Hey Susannah, Before we begin I would like your permission to record this interview down? For academic purposes.
S- Of course, thats why I'm here.
A- Okay, so in your opinion, how can you you describe the term music educator? Who would fit under that category?
S- The term music educator? Id say a music educator is someone who teaches any individual anything about music whether
it be how to read it, or play it by ear.
A- How do you think someone should/can aspire to be a musical educator? Another way to ask that would be what factors do you think have an impact in an individual becoming a music educator?
S- Probably how much experience they have themselves as well as the courses they take throughout their education that correspond with music, within our outside the school.
A- Is there any Instances in your life where an educational figure ( a teacher) who'd a unique interest when it comes to the subjects of inclusion, and utilizing a comfortable learning environment?
S- I'd say my 7th grade English teacher paid particular attention to the learning environment, even though it was an English class. Class participation really mattered and he really cared whether or not his teaching method was actually getting through to all the students
A- So you would agree if I would classify him as somoene who tries to seek the " Invisible students" or those that have a barrier between themselves and the class environment. (At this point I breifly explained the term invisible student, using the readings we have read)
S- yes, but more so he understood that all students have their own needs, and he is always taking the time to help particular students outside of the class.
A- In your opinion, which attributes are the most important when it comes to attaining the most efficient success within a student as a teacher?
S- Id say Awareness, and Patience…. And do you want three?
A-Yes, I actually have a proposition. Along side awareness and patience, would you say empathy is paramount?
S- I feel like both patience and empathy are liked, and for the 3rd I would choose constistency, so maintaining the consistent process of dealing with kids properly.
A- Have you had any experience with music? Was this experience from formal lessons?
S- I took piano lessons when I was 7 or 8, until I was 10 or 11. I also took guitar lessons.
A- Anything Else?
S- Choir at my school and choir at my Synagogue. Also I was in musicals
A- What where General Experiences with choir and piano?
S- I was horrible at getting myself to practice but I enjoyed playing and performing.
A- Do you think you will ever pursue a severe interest in any form of music?
S- No, I don't think I will.
A- Do you think your experience with music in your past has impacted your decision when it comes to music?
S- Yes Definitely, I didn't particiularly enjoyed practicing at a young age, and therefore I never pursued music.
A- Thankyou for your time
S- You're Welcome
Student-Teacher Interview and Student Interview: Linking Ideas and Applying Them
2 weeks ago, I interviewed my old piano teacher, about the theme of teaching music, and exposure to music experience at a young age. From this I gathered that exposing children to music at a young age can maximize their creativity, and give them enhanced skills. Less than a week later I interviewed my friend "Susannah" ( person does not wish to be identified. False identity Susannah, has been temporarily replaced this individuals name). Susannah has had little interest in the field of music, yet I interviewed her on her brief musical experience, her thoughts toward the education of music, education itself.

When I interviewed Mrs. Drouler, Her responses where carefully worded and more precise. During my interview with Savannah, I immediately realized that most questions were repeated back to me, followed by "Id Say", to save time. Most responses weren't well worded and showed little knowledge within the field. The interesting thing I noticed was that Savannahs description of her musical experienced showed that her exposure to musical education at her young age gave her less interest in the subject itself as a whole. This contradicts the entire thesis of my interview with Mrs. Drouler, stating that exposure to musical experience at a young age maximizes their sense of musical interest and creativity, and I wanted to find out why.
Both Individuals stated that a musical educator has to take personal interest in music and pedogy, and acquire a certain level of experience and understanding before being able to make the decision. As a potential music educator, it is clear to me that before I decide I want to be a form of music teacher, I will need to take time to experience it before I truly know. Another Common opinion was that a crucial teaching attribute is caring for the individual student, and providing the right environment for each person to allow their education to thrive.
After Reflecting on my interview with Mrs. Drouler, and my interview with Savannah, I have concluded that the reason that Savannah did not maximize her interest in creativity in music was the fact the she lacked the proper learning environment to support that interest. Savannah spoke of how practicing was annoying and she never enjoyed the instruments she practiced unless it was performed well. I believe that if her teacher took the time to understand what is needed for her to thrive, I believe savannah could have had a completely different experience when it came to learning piano at the age of 8. If this positive experience occurred, this may have allowed Savannah to be more interested in her high school choir, and musical theory. This all goes back to the fact that as a music educator, it is our choice to decide what options an individual has. If every teacher was able to properly engage our students in learning, their would be no lack of interest, and endless possibilities In terms of what we can or want to do in life.
Powered by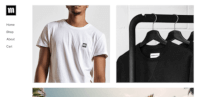 Create your own unique website with customizable templates.